Trip Report    
Tatoosh Ridge
A glorious day of fun snow scrambling
Sat, Nov 19, 2022
Day Hiking
Successful
Road rough but passable

Some trees down, manageable. Snow covered most of the time
Thanks to trip reports on WTA (also left trip report there), I brought ice axe and put it to use. Two sections to summit are a bit sketchy, steep cut through, but once getting over it's relatively easy. I followed foot tracks and I feel comfortable. Then I hiked from the summit to the ridge, there's one spot quite exposed. I circumvented that spot, but on the detour it was still steep and I slipped and had to self arrest
Road is snow free, some potholes but not too bad that I think a sedan could make it with some care.
Normal winter gears used - spikes, gaiters, ice axe. Brought snowshoes but didn't use it. Snow is hardened most of the time (condition could change, as always) though some spots might be knee deep.
Started 10am, got back to car around 7. Met only a pair of hunters the entire day.
Tracking and pictures: https://www.alltrails.com/explore/recording/evening-backpack-trip-at-tatoosh-ridge-trail-d40d35b
From summit you will see Mt Hood, Mt Adams, Mt St Helens, and of course Mt Rainier.
Old Snowy Mountain
St Hellens in distance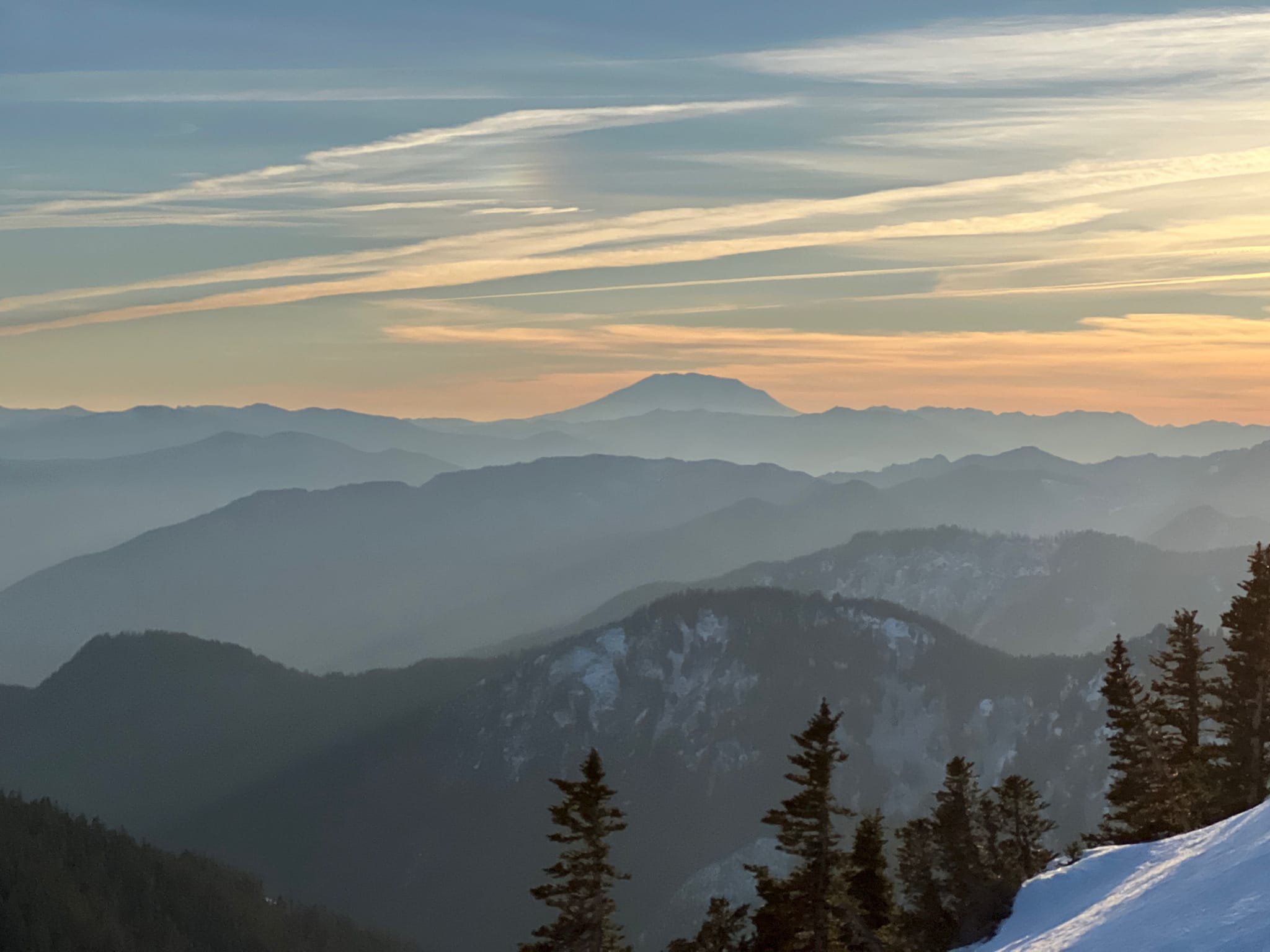 Not so sketchy summit to ridge part, sorry didn't take more pictures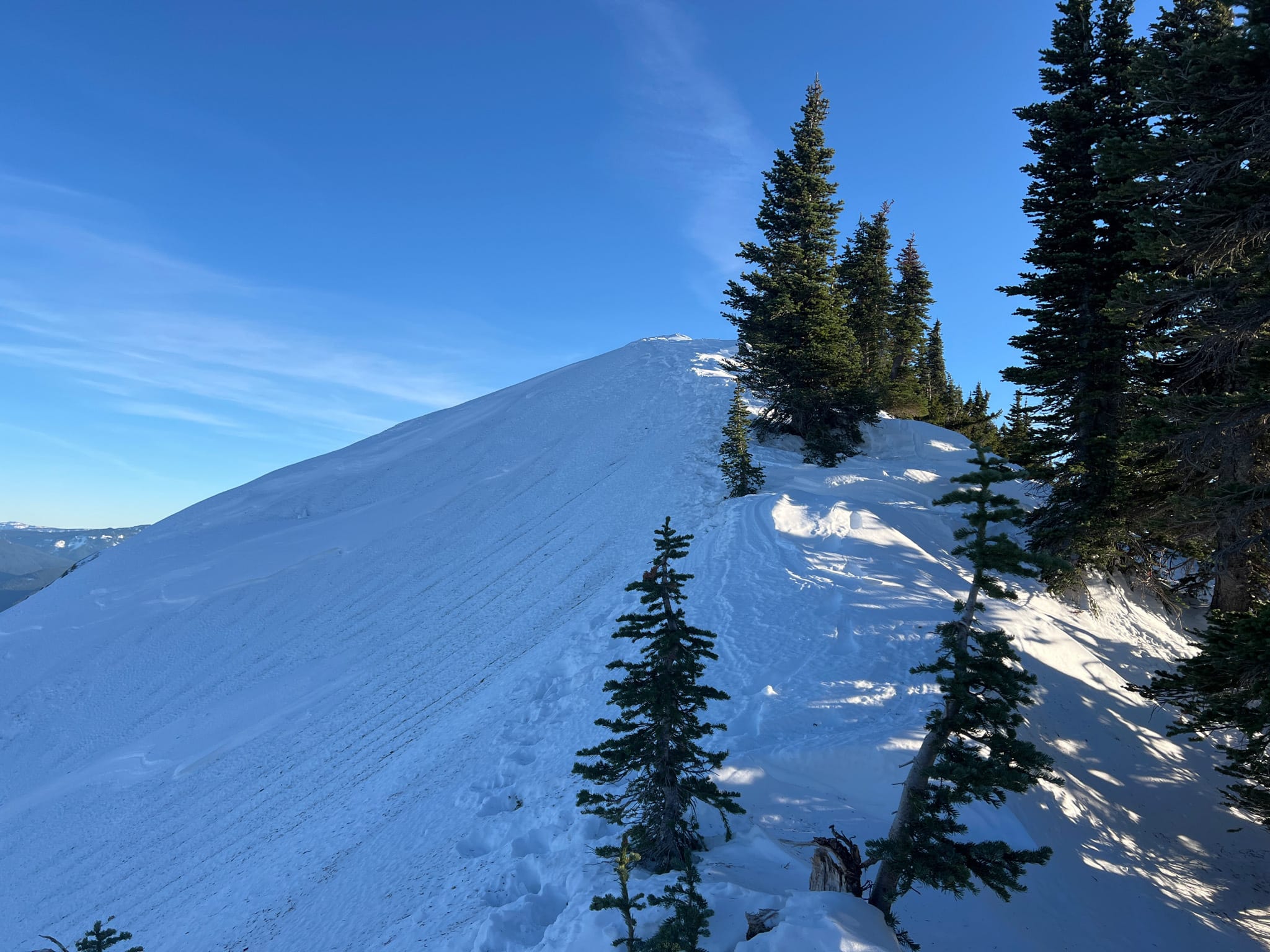 Mt Rainer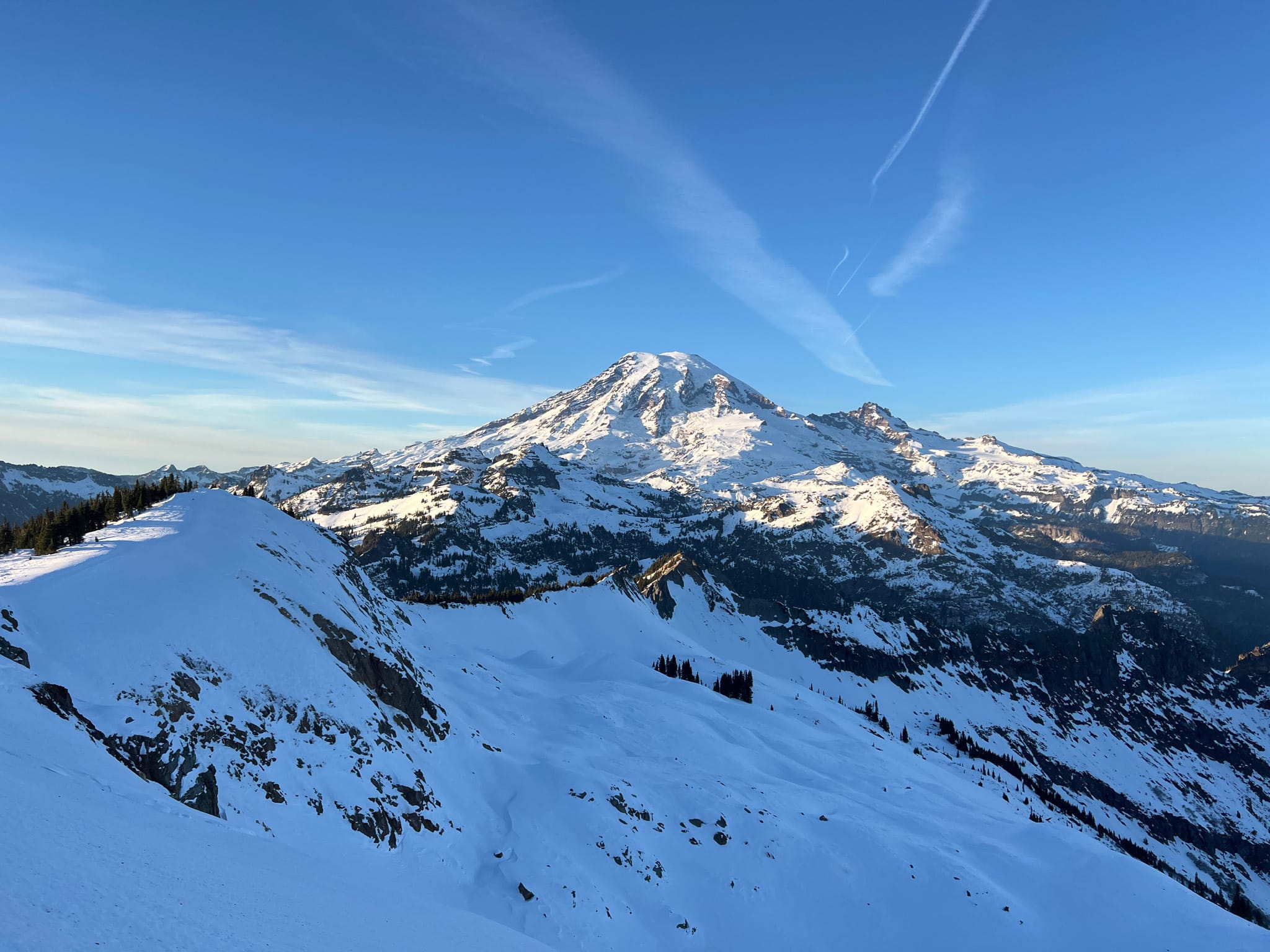 Mt Adam