Trip Report    
Day Hike - Squamish
Gorgeous views and perfect trails at the Sea to Sky Gondola park.
Sun, Jul 14, 2019
Photography
Successful
Road suitable for all vehicles

Panorama trail was dry. Some standing water along trail in areas, attracting mosquitos.
We left the hotel and headed to the Sea to Sky Gondola a few miles away. Everytime I had passed this place before, it was totally socked in by clouds, so I was thrilled to actually see the gondolas from the road! Jenny arrived just a few minutes after we parked, so we were some of the first to head up to the top by that morning.
As our gondola ascended, we saw some younger people hiking to the top. This involved areas that required ropes to scramble over slick rock/boulder surfaces. It definitely required some skill, confidence, and safety!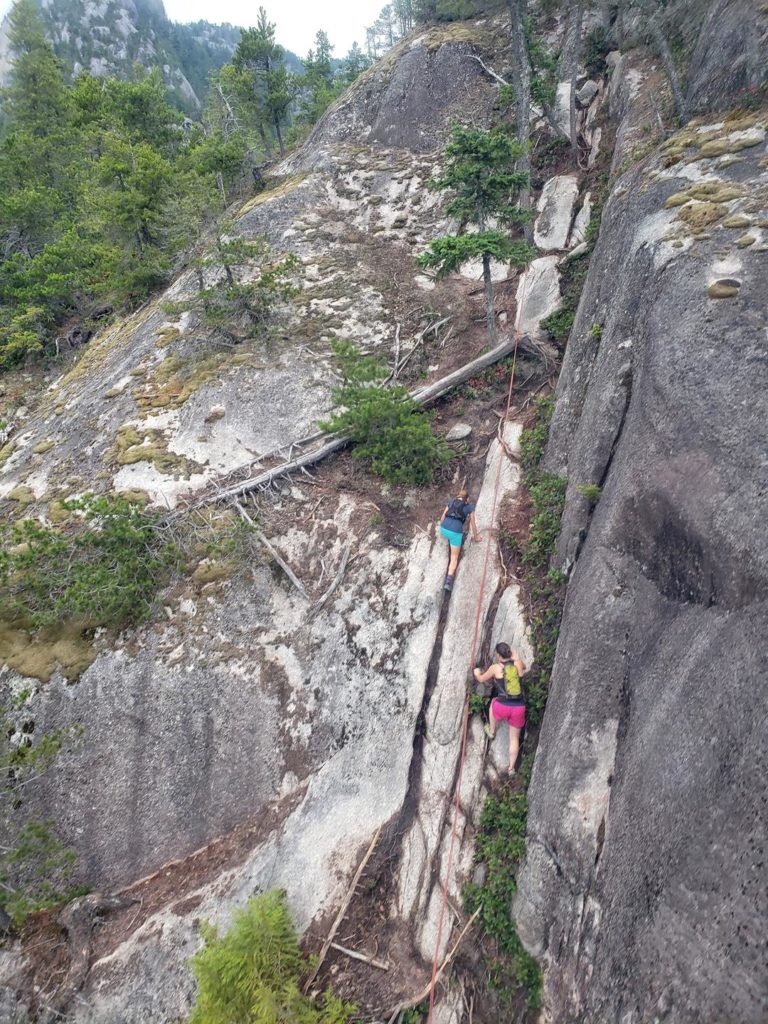 At the top, the views were amazing (once again). Everywhere we looked, we saw scenery that really nourished the soul!
We opted to hike the panorama trail, which included an extended lookout. Though I was perfectly safe, I have to admit to feeling squeamish close to the end of it.
After our hike, we had a quick snack, then crossed over the suspension bridge.
We hated to end our adventure, but Marie and I needed to get on the road and drive back to Seattle before it got too late. Jenny was spending a few more days, going horseback riding that evening and river rafting the next morning.
At the border, we had an hour wait. Traffic off and on along I-5 south was terrible. We were supposed to arrive at 4:30pm, but didn't get to my house until after 6pm.
British Columbia is so lovely and I can't wait to go back and explore some more. Until then, I'll be traveling to Banff in Alberta this September...I can't wait!